Dr. Laura Walden-Pollina, DDS and Dental Team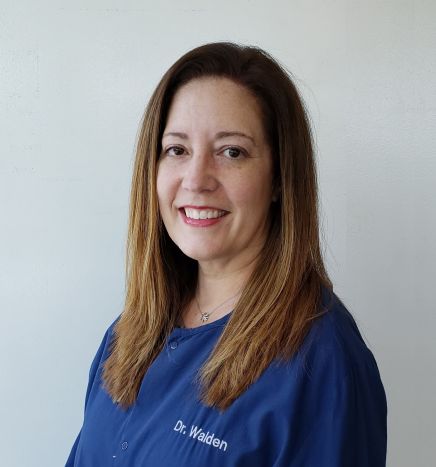 Dr. Walden-Pollina started with Dentistry For Children in 2013. She received her Advanced Education in General Dentistry at UMKC.
Dr. Walden-Pollina looks forward to educating her teen patients with their oral health care. She also enjoys getting to know her adolescent patients interest and struggles. "They are at a great age where they are on the cusp of discovering who they are and we get to be a part of it."
Dr. Walden-Pollina is married and has 4 beautiful children, 2 girl and 2 boys in between the ages of 12-21 years old. In her spare time, she enjoys watching her children's youth sporting events, such as track, volleyball, tennis, and football. She is always up for trying new restaurants and destinations with her family.
Dr. Walden-Pollina sees Teen Dental Patients only in the Gladstone location.
Dr. Laura Walden-Pollina's Dental Team
Recent review of Dr. Laura Walden-Pollina
We love Dr. Walden at Dentistry for Children. After having a bad experience at our previous dentist my teen daughter refused to go back. So I was on the search for a new dentist. I am so glad that we found Dr. Walden she truly cares about each patient and makes sure that they are comfortable and not a nervous wreck. – March 2018 Facebook review